Idea for a New Product or Invention?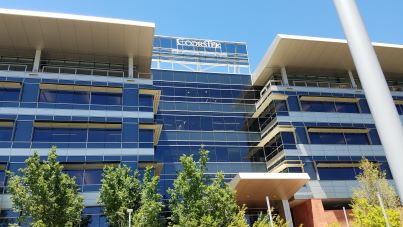 Colorado Patent Attorney, Mark Trenner is licensed to practice before the U.S. Patent & Trademark Office. He can assist clients in all 50 states with patents and trademarks.
Patent Attorney Mark Trenner Can Help
As an entrepreneur or small business owner, you are understandably excited to take your idea to the next level and transform it into a profitable endeavor. But you have a lot of questions.
How do you make sure someone else doesn't steal your idea?
How do you allocate your budget to protecting your innovation while bringing it to market?
How do you get your invention in front of the right people (investors, manufacturers)?
What if you want to license your patent and let a big company make and sell it for you while you receive a royalty payment?
Making sure no one else has already filed a patent application for your idea is an important first step. So is getting your own patent application filed before someone else does.
That's why you need an experienced patent attorney.
Perhaps you are an individual inventor and have never been through the patent process before. Perhaps you are a serial entrepreneur and have more ideas than you can devote all of your attention to. Or perhaps you are a small business owner and want to build equity in your company so that you can sell your business someday for a profit.
You need to strategically assess your options to determine the best way to move forward, protecting your invention, bringing on investors, thinking through product development and getting your product to market or picked up by the right company that wants to license your invention.
Protecting your invention is not as simple as filing a form with the U.S. Patent Office. Nor is it something you want to try on your own, or depend on the lowest bidder or online clearinghouse to do correctly for you. You need an experienced patent attorney who has been through the patent process with hundreds of clients to take you through the legal steps of filing a patent application that provides the foundation for strong protection and profit.
CONFIDENTIAL
Discuss your Product Innovation or Invention
with a Patent Attorney
Trenner Law Firm has extensive experience guiding individual inventors, entrepreneurs, and small businesses through the patent process, helping identify cost-effective protection strategies so that they can meet their long term goals.
Filing a patent application isn't just an "application form" that you can submit on your own. A patent application is a highly technical written document, with drawings and claims. You are required to fully describe and show all technical aspects of your invention – or you will be denied a patent.
The U.S. Patent Office has extensive rules for filing a patent application. Once the patent application is filed, only minor corrections (such as misspellings) can be corrected. Failure to follow each and every rule may result in your application being rejected. And at that point it may be too late to correct it, leaving your invention on the table for others to take for free.
Making a mistake at any stage of the patent process can lead to a total loss of rights to your own invention. Many of these mistakes cannot be corrected. This can potentially mean losing millions of dollars while others profit from your invention.
Nearly 25 Years Experience In All Technology Areas
Trenner Law Firm has filed numerous patent applications for Fortune 500 Companies, Social Media Giants, Computer Software and Electronics Companies, the Healthcare Industry, and Universities. Mark Trenner also worked for 4 years as senior patent counsel to the United States Department of Energy (DOE) National Renewable Energy Laboratory (NREL).
Mark Trenner now focuses his practice entirely on helping individuals, entrepreneurs, and small businesses develop their intellectual property portfolios, many times getting more than one patent for a single invention. He can guide you on the optimal patent filing strategy for your startup or small business. He can also help you maximize your budget, based on your unique goals for your product or business.
What To Expect
When you are ready to get started, Mark will explain your options and help you determine how best to proceed. He will help you determine whether to start with a patent search or file a provisional patent application to quickly lock in your filing date at the U.S. Patent Office.
Mark will guide you through every step of the patent application process. He will explain how the decisions you make today will affect the value of your intellectual property in the future when you are talking to investors or trying to license your product or sell your business. He can help you avoid costly mistakes that could seriously impact your ability to patent and ultimately profit from your invention.
Example Strategies for protecting your invention.
Patent Search. A patent search is not required, but it is highly recommended. Knowing what already exists can help you decide if you should patent your invention. Even if other patents have already been granted for similar products, knowing that before you submit your application can help you focus the Examiner's attention on the unique aspects of your invention.
File A Provisional Patent Application. A provisional patent application gets you Patent Pending (or "Pat Pend") status for one year from your filing date. This locks in your priority date with the U.S. Patent Office so that if anyone else files after you, you are already first in line for the patent. Filing a provisional patent application is also part of a bigger strategy which allows you to immediately begin marketing your invention or taking it to investors without losing important rights to patent your invention.
File A Full Utility Patent Application. A utility patent is the strongest type of patent protection available. A utility patent protects the underlying concept of an invention, regardless of how it might be packaged. This is often what people think of when they hear that something is "patented."
File A Design Patent Application. A design patent application protects the unique ornamental appearance of a product. While you might think that it is too easy to get around a design patent, it can still be an important and profitable part of your patent portfolio. Design patents often take less time to get issued and cost a lot less than a utility patent. Filing both a design and utility patent application is an often overlooked strategy.
FAQ: WHAT TYPE OF PATENT SHOULD I FILE?
More Help
There's more to protecting your innovation than simply filing a patent application. Having an attorney who understands the ins and outs of the patent system can be a huge asset. Trenner Law Firm can also help you with the following.
Advise you on patent ownership issues. Who owns the patent rights if there is more than one inventor?
Advise you on foreign patent filing. Did you know that you can file an international patent application that covers almost every country in the world?
Advise you on brand protection strategy. Did you know that you can secure trademark rights even if you haven't started selling your product yet?
File your Federal Trademark Application. Did you know that a federal trademark registration protects your brand throughout the United States, and can even give you certain rights to file outside of the United States?
Advise you on foreign trademark filing. Did you know that you can file an international trademark application that covers almost every country in the world?
FAQ: HOW MUCH IS THIS GOING TO COST?
Getting Started – Patent Protection
Here are some ways that Trenner Law Firm can help you:
Determine if your product or innovation is even patentable.
Determine the right type of patent application to file (utility versus design protection – or both).
Determine if a provisional patent application is right for you.
Determine whether foreign filing should be part of your filing strategy.
Handle all aspects of the patent application filing, so that you can have peace of mind that it is being done right. This includes preparing the written specification, claims, abstract, and drawings, along with filing important paperwork like the Application Data Sheet, the Oath or Declaration, and Assignment of Ownership.
FREE PHONE CALL
Talk to a Patent Attorney
About Your Invention
We understand the excitement and feeling of how overwhelming this can all be. With help from a patent attorney, you can feel confident that you will be on the right path to protecting your invention both today and in the future. Mark Trenner is licensed by the U.S. Patent Office to help clients in all 50 states with the patent application process. Trenner Law Firm also partners with attorneys around the world to effect patent filings in other countries.
What Our Clients Say
I have worked with Mark Trenner and the Trenner Law Firm on several patents for almost 15 years and over 3 companies, I have always been impressed by their professionalism, attention to detail and solid patent construction. They quickly absorb new technologies and concepts and then clearly represent them in their patent embodiments. Additionally, I like that they are up front about pricing and explain expectations during the patent process. I whole heartedly recommend them for your work and don't think you'll be disappointed.
Working with Mark Trenner was refreshing for me because he truly cares about his clients and the service he provides. Throughout the trademark and patent process, Mark was very responsive, thorough, and knowledgeable. He took the time to explain each step to me, including the challenges I may encounter. I highly recommend Mark Trenner and his law firm!
Trenner Law Firm is your all-in-one stop for Trademarks, Copyrights, and any other intellectual property law questions. Mark Trenner is very professional, knowledgeable, and prompt. We used Legal Zoom before we found out about Trenner Law Firm for two trademarks. They filed everything and then did not provide any support when one of the marks was rejected. Trenner Law Firm took over from there, and has since been able to get that mark registered and has helped us with three others. Mark is always available for any questions we have as well. I highly recommend Trenner Law Firm.
Amazing, Amazing, Amazing. I have hired Mark Trenner over the years for different projects for my company and I am impressed and satisfied with the results every time. I appreciate his professionalism,knowledge,rapport and character. Mark Trenner is my attorney of choice for my business needs and I will continue to refer him and highly recommend him to every business owner I know. If you are looking for help with your business copyright/ trademark and patent needs, contact Mark Trenner.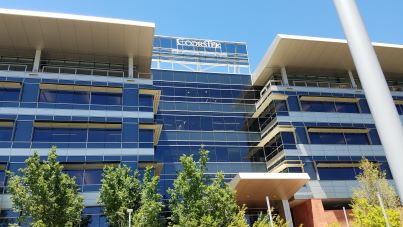 Find Out If We Can Help You
Radio and TV Appearances
Watch Mark Trenner on The Tom Martino TV Show!
Patent Attorney Mark Trenner has appeared on the Tom Martino TV Show which aired in Denver Colorado, and is a regular guest on the Tom Martino Radio Talk Show (Denver's KHOW 630AM and nationally on iHeartRadio).
Please contact us if you would like to schedule a webinar for your business group.
Please remember that Mark Trenner can only provide general information (NOT LEGAL ADVICE) except to established clients of Trenner Law Firm.
Questions?
How to get started
---
We know protecting your invention can be a bit overwhelming. We take the confusion out of the process. There are many options to protect your invention. A patent attorney can help you determine the best course of action to meet your goals.
Costs & Fees
Value & Competitive Rates
---
Mark Trenner understands the financial concerns inventors and small business owners face when they are first starting out. Even established businesses need to keep their costs down. That's why everything we do is Project Based Billing. We quote every project up front. Not an estimate. Not an hourly rate. We quote a Flat Fee for all projects. There are never any surprise invoices!
Overwhelmed?
Straightforward Advice & Trust
---
One of our most important values is honesty. Trenner Law Firm seeks to establish trust with our clients so that they can rest assured that their best interests are always in mind. Trenner Law Firm was established in 2004 with the idea that client interests should come first.
| | |
| --- | --- |
| Monday | 8:00 AM - 5:00 PM |
| Tuesday | 8:00 AM - 5:00 PM |
| Wednesday | 8:00 AM - 5:00 PM |
| Thursday | 8:00 AM - 5:00 PM |
| Friday | 8:00 AM - 5:00 PM |